Latest Industry: The Rolling Stones, Pink, Stream Ripping Sites, Viagogo, Amazon Prime Music, Concord Music, More…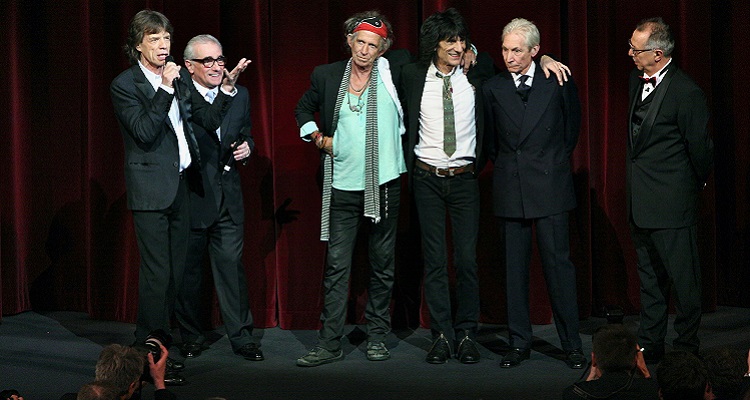 The Rolling Stones earn $238 million from the No Filter tour.
The Rolling Stones earned $238 million from 28 sold-out shows in the group's recent No Filter tour in Europe, according to a report from Billboard.  Fans purchased 7,802,307 tickets.  The tour wrapped up on July 8th in Warsaw.
---
Major labels go for the jugular against stream-ripping sites.
Major music labels, including Universal Music Group and Sony Music, have filed a lawsuit against two major stream-ripping sites – FLVTO.biz and 2conv.com.  The sites have appeared on RIAA's 'notorious' piracy website report.  FLVTO.biz attracts over 94 million visitors a month, and is ranked as the 322nd most popular website in the world.
---
Has Amazon Prime Music overtaken Apple Music in the UK?
Kantar Worldpanel, an international consumer insights company, has revealed Amazon Prime Music has surpassed Apple Music in total active users.  Prime Music had a 3.8% market penetration rate in the four-week period to July 1st.  Apple Music had 2.9%, while Spotify remains in the lead with 11%.  The figures are based on a panel of 15,000 consumers, not official figures from the companies.
---
Spotify sponsors the La Musa Awards.
Spotify has signed on as the title sponsor of the 2018 La Musa Awards.  The event celebrates the lives and music of Latin songwriters, composers, and lyricists.  The sponsorship includes a dedicated Latin Songwriters Hall of Fame profile page featuring music by inductees and honorees.  This year's honorees include Gloria Trevi, Chucho Valdes, Carlos Rubira, Infante, Fernando Osorio, and KC Porter.
---
Alan McGee launches new label.
Alan McGee, a veteran Scottish businessman and music industry executive, has launched Creation 23.  The singles label has invited artists to submit their work to McGee's personal e-mail.
---
Dice continues expanding with another partnership.
Scala, a nightclub and live music venue in London, has teamed up with mobile ticketing service Dice.  The move comes after two other venues partnered with Dice – the Islington Assembly Hall and the Soup Kitchen in Manchester.
---
MVT adds two trustees.
Ellie Roswell, lead singer of British alternative rock band Wolf Alice, and Bengi Unsal, Senior Contemporary Music Producer at Southbank Centre, have joined Music Venue Trust (MVT) as trustees.  Roswell has previously shared ideas on how to nurture young talent and Unsal on how small venues provide opportunities for emerging acts.  The British charitable organization improves, maintains, and organizes 440 indie and grassroots venues across the UK represented by the Music Venue Alliance.
---
John Procaccini stops partnership with Frampton to join BASE Hologram.
Music industry veteran John Procaccini, a working partner of Peter Frampton and his band, will serve as Vice President of Touring and Production at BASE Hologram in Los Angeles.  The company recently announced a touring hologram of Roy Orbison and a hologram of Andy Williams at a venue in Branson, Missouri.