Busted fans were more than delighted when the group's original line-up finally put their differences aside four years ago.

The band originally broke up back in 2005 following the departure of Charlie Simpson so he could concentrate on his other project, rock band Fightstar.
However, eight years later, members Matt Willis and James Bourne came back together to form supergroup McBusted with McFly, and before long, Charlie was back in the fold and Busted were a unit once again.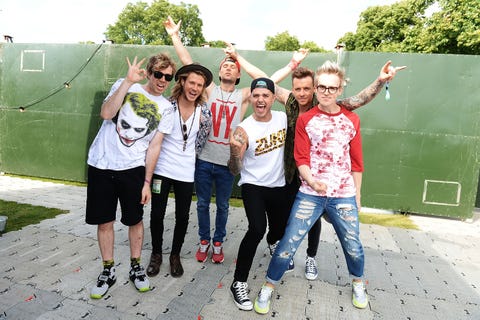 Getty Images
And it seems the tensions of those early days are well behind them, as Charlie has admitted exclusively to RecordsOnRepeat that they are much more "fluid" as a band now.
"What's great about the situation we're in, when we got back together as Busted we said we don't have to break up again, we can do Busted and everyone takes time out for projects when they can and come back together," he said.
"It's very much a fluid situation. And we're at an age now where none of us are precious about someone saying 'I'd like to go and do this project for a while.'