Latest Industry: Dua Lipa, Ticketmaster, Stingray, Snapchat, Universal, Bandzoogle, More…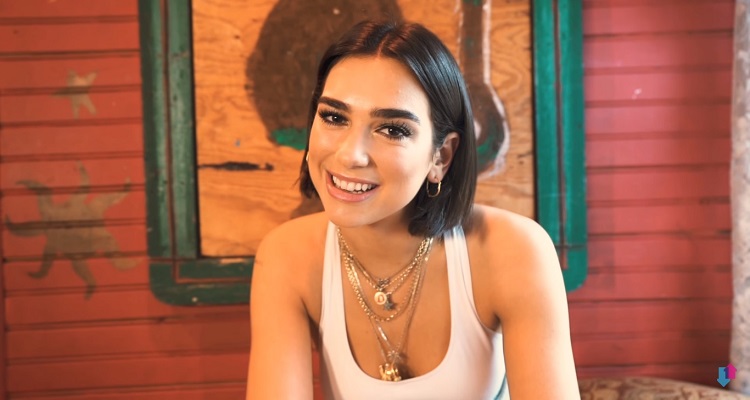 Dua Lipa stands with her brutally oppressed fans in China.
At her concert at Shangai, Dua Lipa asked fans to dance, prompting Chinese security officials to violently eject multiple attendees from the venue.  Some fans had reportedly waved LGBTQ flags beforehand.
On Twitter, the English singer wrote,
---
Ticketmaster prepares to launch Universe in Holland.
Live Nation had acquired Universe, a self-service ticketing platform, 3 years ago.  Universe will debut in Holland at Eurosonic Noordeslag (ESNS), which opens January 16th to the 19th.
---
Eat Your Own Ears re-signs with Ticketmaster.
The deal extends the 10 year relationship between Ticketmaster and the indie UK promoter.
In a statement to IQ Mag, Ticketmaster UK said,
---
Stingray partners with Kaaboo.
Stingray's Qello will serve as the exclusive streaming partner for Kaaboo, a Del Mar, California 3-day music festival.  The event takes place September 14th to the 16th.
---
Fanbytes launches AR platform.
Per MBW, Snapchat's UK influencer network has launched the Fanbytes AR platform to help brands and labels launch their own Snapchat Lenses.  Snapchat Lenses are 3D enhancements to real-world environments, presenting users with unique animations.  Fanbytes has worked with Warner, Deezer, and Universal to further their presence on Snapchat.
RELATED:
Latest Industry: iHeartMedia, Spotify, Streaming Subscription Data, Live Nation, Deezer, More...
---
Will Universal sign Stunna?
Sources speaking with Music in Africa, a web blog, said Universal Music Group South Africa aims to sign the 20-year-old Liberian singer.  Universal has reportedly offered Stunna over $1 million for a 6-year contract.  Only a few under-20 artists from the West African country have had multiple hits, including Stunna.