Latest Industry: Russell Simmons, Yandex, Apple Music, House of Blues, Hispanic Music Consumption, Disney, More…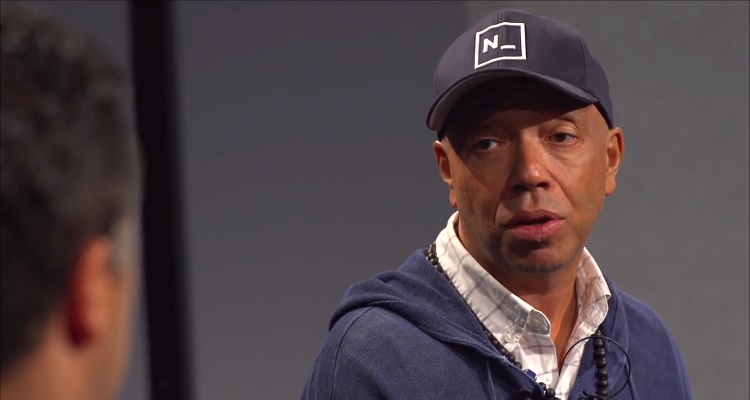 Amidst multiple sexual assault scandals, Russell Simmons quickly sells his home on the Sunset Strip.
Sold for $8.13 million after just a month on the market, the music mogul's home sits atop the Sunset Strip.  Simmons bought the property for $5.9 million 3 years ago.  The sale is part of a broader sell-off of valuable assets, and is rumored to be part of an attempt to flee the U.S.
---
Russia could ultimately block piracy video hub Yandex.
The Moscow City Court has ordered Russian video platform Yandex to remove links to pirated content.  The move comes after key television broadcasters in Russia urged the piracy video hub to remove their channels from its 'TV Online' service.  The platform obliged a few hours before the court order went into effect today, but plans to appeal the ruling.
---
Greta Van Fleet named Apple Music's Up Next Artist.
Along with the announcement, the Michigan quartet confirmed the group will release an exclusive short video on September 5th.
In a press release, Greta Van Fleet, which built its fan base on Apple Music, thanked the streaming music service for its support.
---
House of Blues Forward Foundation celebrates 25 years.
To celebrate the achievement, the organization has launched the 25th-anniversary campaign to raise $250,000.  With the campaign, House of Blues Forward Foundation aims to accelerate opportunities for the next generation of music industry leaders and innovators.  Sponsors include City National, Mastercard, Visa, Oracle, EPAM, and Go Vision.
---
Hispanics in the US now consume more music than ever before.
In its Descubrimiento Digital, the Online Lives of Latinx Consumers report, The Nielsen Company has found 70% of Hispanics in the US follow their favorite artists on social media, 43% higher than the total population.  44% feel good about seeing celebrities who share their ethnic background.
RELATED:
Latest Industry: Music Tourism in Tennessee, YouTube Premium, Spotify, Aretha Franklin, Viagogo, ECM Records, More...
52% spent an hour or more a day on social media, compared with 38% of Whites.  24% spent 3 hours or more a day, compared with 13% of Whites.
45% use a streaming music service, 5% higher than Whites.